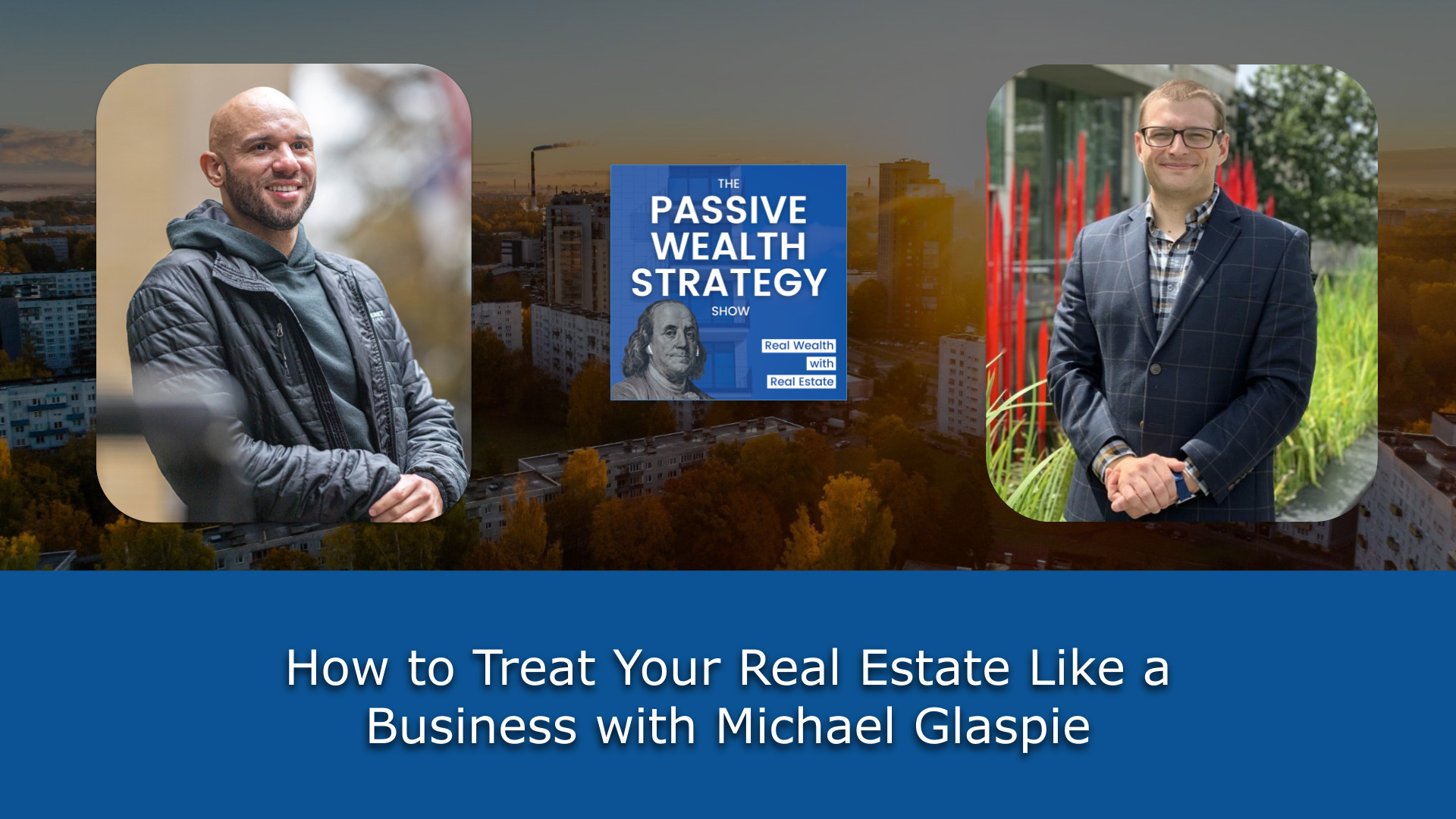 How to Treat Your Real Estate Like a Business with Michael Glaspie
Are you a real estate investor looking to scale your portfolio? Tune in as Michael Glaspie shares his experience scaling a portfolio of 134 units and offers vital lessons he learned. From house hacking to understanding the numbers, Michael advises looking at your business like a car manufacturing company, managing operational costs, and understanding financial statements. Plus, he shares his worst and best investments and how they shaped his overall strategy. 
Aspiring real estate investors will want to experience this episode full of practical advice for managing a successful portfolio!
[00:00 – 08:19] Opening Segment
Introducing Michael to the show

He scaled his portfolio to over 134 units and founded an agency of 100 agents

He teaches investors how to run their real estate like a business
[08:20 – 14:00] Understanding the Profitability of Real Estate Investing
Real estate investors should strive not to be the smartest person in the room and hire experts to help them scale

Having bookkeeping in place is essential, no matter what level of experience you have

Be aware of additional costs, such as third-party property management, when looking at profitability
[14:01 – 21:30] Understanding Financial Statements
Investopedia.com is a good source for understanding how to read financial statements

Tax planning is essential for all investments, mainly flipping, which gets hit hard with short-term capital gains taxes

The importance of being mindful of financial statements 

Track profit margins rather than individual dollars to be prepared for increases in property taxes and insurance
[21:31 – 25:56] The Impact of Real Estate Investing
There is a need to increase revenue to keep the same profit margin

A fractional CFO should be hired when generating over 100K in revenue

CEOs are looking for a return on their investment in every decision they make
[25:57 – 30:48] Closing Segment
Best investment: Michaels's first property, which was bought with a VA loan

Worst investment: a wholesale assignment that led to someone being displaced and homeless.

The most important lesson learned: it is okay to ask for help
Quotes:
"When we want to scale a company, all we're doing is we're improving efficiency." – Michael Glaspie
"I don't care what your passion is or what you envision you want to do. There's one thing in this world that can help supply and fund it all, and that's money." – Michael Glaspie
Connect with Michael!
Instagram: https://www.instagram.com/michael.s.glaspie/ 
YouTube: https://www.youtube.com/@michaelsglaspie 
Website: www.MichaelSGlaspie.com 
Invest passively in multiple commercial real estate assets such as apartments, self-storage, medical facilities, hotels, and more through https://www.passivewealthstrategy.com/crowdstreet/
Track your rental property's finances with Stessa. Go to www.escapingwallstreet.com.
Join our Passive Investor Club to access passive commercial real estate investment opportunities.
LEAVE A REVIEW + help someone who wants to explode their business growth by sharing this episode or clicking here to listen to our previous episodes.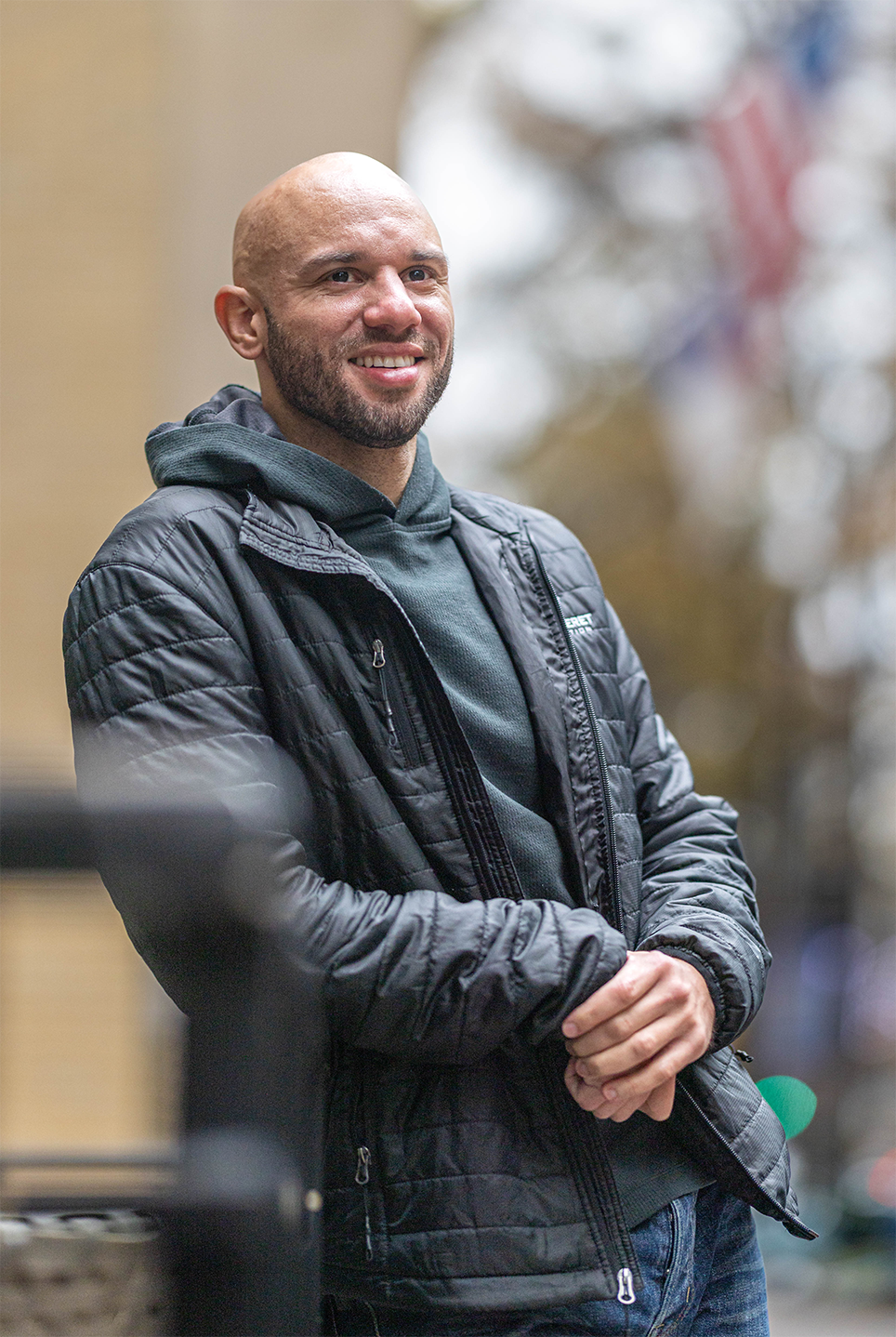 Mike Glaspie is a Commercial Real Estate Investment Advisor in North Carolina. Mike attended the University of Houston— Downtown where he received his bachelor's degree in business management and his master's in business administration from the University of North Carolina—Chapel Hill.
He served eleven years in the US Army, with a majority spent in Special Operations as a Green Beret. Since purchasing his first investment property in 2014, Mike switched his focus to creative investing strategies in real estate. In less than three years, he completed several transactions in a variety of ways such as Subject-To's, wholesales, flips, hotel syndication, arbitrage rentals, loan assumptions, and short and long term buy and hold rentals.
Mike currently holds rental properties and short-term arbitrages in multiple states and co-founded an investment centric real estate team—all while serving full time in the military.
Now as a veteran, Mike continues to practice real estate with a focus on educating other veterans on how to build the lifestyle they deserve through creative investing.